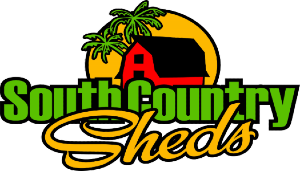 QUALITY SHEDS! Rent-to-own LOW as $99 deposit CLOSED LABOUR DAY!
CLICK TO CALL NOW 863-491-8700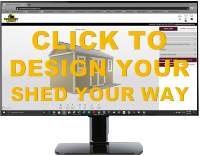 ******* 10 YEAR LIMITED WARRANTY ******** FOR CLASSIC SERIES SHEDS
South Country Sheds warrants our products against defects in materials and workmanship for a period of 10 years beginning upon installation FOR CLASSIC SERIES SHEDS.
During the period of this warranty, South Country Sheds will replace or repair any nonconforming part without charge to you with exception following and below. This limited warranty extends only to defects in materials or workmanship and does not extend to the product or part which has been discarded by you. This warranty does not apply in the case of damage caused by insects, sprinklers, animals, misuse, accident, improper maintenance, normal wear, and tear such as scratched, scuffs, cracks, discoloration or rusting, vandalism, or acts of nature or any other event beyond the control of the manufacturer. Broken windows are exempt from this warranty. This warranty does not cover any items stored inside shed. This warranty does not cover any interior finishing done to shed. If any alterations inhibit finding issues like roof leaks, we may not be able to fix or repair the problem. This warranty is null and void if the building is altered or modified in any way without authorization of South Country Sheds. Any item covered by product Manufacturer's warranty will be subject to the Manufacturer's warranty and not South Country Sheds Warranty.
******* CONDITIONS AND LIMITATIONS ********
• You must retain your bill of sale or provide other proof of purchase.
• You must perform adequate routine maintenance on the structure, including but not limited to leveling adjustments, painting, staining or applying a proper water sealer and keeping the perimeter and underside of building clear of thick vegetation.
• All structures must be properly set on a well drained, level, firm foundation.
• Movement of building from the original location or any alteration to building may void this warranty.
• In no event will South Country Sheds be liable for loss or damage to personal property placed in building (including any damage caused by the existence of a defect) or for any indirect, incidental and consequential damages due to misuse or improper maintenance.
Repair or replacement of a part or component under this limited warranty in no way lengthens the limited warranty period.
• Repair or replacement of a part or component may at times be sent for customer installation at discretion of South Country Sheds.
Shed owner is responsible for minor adjustments. Any item, such as doors that require only cross brace adjustment to make door functional as well as window operation adjustment, are the responsibility of the shed owner.
* South Country Sheds is not liable for damage from shifting ground including jamming doors. We do not prepare site or take liability for an issue from ground settling etc.
* Warranty is void if any South Country Sheds signs, serial number plates and State insignias have been removed.
Your failure to meet the responsibilities outlined above or follow the warranty procedures set forth below will void this limited warranty.
******* OBTAINING WARRANTY SERVICE *******You must provide proof of purchase, a written description and a photo of defect when contacting us, South Country Sheds may request permission to inspect the defect and will determine the appropriate steps to take to resolve the issue in a timely and courteous manner. All replacement parts and/or repairs are at the sole discretion of South Country Sheds.
If you experience a problem with your building please contact South Country Sheds so that the building can be inspected and the problem corrected. We may at times request send pictures of problem physical inspection. We want you to be 100% satisfied with your new South Country Sheds Storage Building. This warranty is valid for original owner only and is not transferable.
Product Manufacturers Warranty:
5/50-year manufacturer's limited warranty on LP Smartside Siding as per Louisiana Pacific warranty.
25-year manufacturer's limited warranty on roof metal as per roof metal supplier to South Country Sheds
30-year manufacturer's limited warranty on Tamko Dimensional Shingles as per Tamko warranty
10-year LP Prostruct Smartfinish engineered wood t & g floor sheathing limited warranty as per Louisiana Pacific warranty.
South Country Sheds is not responsible for other warranties provide by their suppliers including but not limited to any changes they make as they will from time to time. Above information of their warranty is for information purposes only.
Comodo SSL